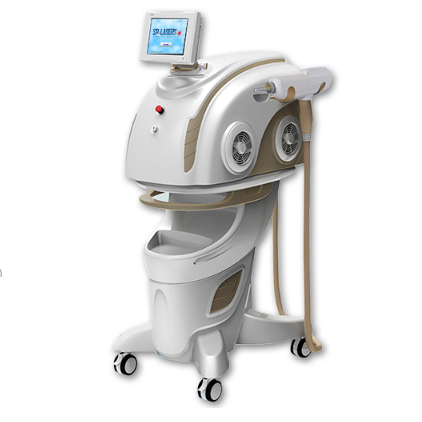 Tattoos are no longer considered permanent and irreversible designs or marks on the skin.
A variety of social, cultural and physical life changes influence the decision to remove tattoos: allergic reactions, regrets about the decision, seeking or obtaining new employment, replacing one tattoo with another one (cover up).
Treatment with the laser varies from client to client depending on the age, size, and type of tattoo (amateur or professional). The colour of the client's skin, as well as the depth to which the tattoo pigment extends, will also affect the removal technique.
Prices
PATCH TEST - free or £30 deposit for first initial treatment
SMALL tattoo from £30 - £50 /treatment
MEDIUM tattoo from £50 - £75 /treatment
LARGE tattoo from £75 - £120 /treatment
EXTRA LARGE tattoo from £120+/treatment
if more than 5 treatments needed, 6 and 7 session  -10%
if more than 7 treatments needed, 8+ session -20%
Depending on the size and colour of your tattoo, the number of treatments will vary. Your tattoo may be faded in two to four visits for a cover up. To remove unwanted tattoo it may take as many as 10 or more sessions. You should schedule a consultation with our fully trained and certified tattoo laser removal technicians at Inked Moose Tattoo Art Studio.
Things you should know before treatment...
Avoid exposure to sunlight and sun-beds for at least 4 weeks.
If the tattooed area is covered by hair, please shave the area 1 day before treatment.
Do not apply any self-tanning products for 1 week prior to treatment.
Do not apply and moisturising creams to the area.
On the day of your treatment ensure that your tattoo is free of make-up, moisturiser, lotions, deodorant and oil.
Laser Tattoo Removal Aftercare
At all times we recommend to use Aloe Vera 99,9% gel FREE of parabens, colours and fragrances!
Up to 48 hours after treatment
Avoid restrictive clothing or excessive friction of the treated area
Avoid contact sports or any other activity that puts you at risk of causing trauma to the treated area
Avoid applying creams, moisturisers, make up, perfume or body lotions to the treated area
Avoid hot baths or getting the area wet
Avoid heat treatments such as saunas and steam rooms as well as jacuzzis
Avoid going swimming as chemicals in the water may cause a skin reaction
Wash the area gently with soap and water but do not soak
Do not shave the treated area
Do not rub or scratch the treated area.
Do not lie in the sun or use a sun-bed as this activates the melanin in the skin and can lead to pigmentation marks.
If the area treated feels tender or warm
Apply cold compresses of ice, or a pack of peas from the freezer wrapped in a clean cloth.
Do not apply ice directly onto the skin as this can burn.
Do not apply any creams/lotions to the area other than that recommended by your laser operator.
After 48 hours has passed
We recommend you continue to follow the instructions above until you feel confident that the treated are has healed sufficiently; i.e. the blistering has subsided. If you are unsure in any case, please do not hesitate to call us on the number below for a professional opinion. By following this before and after treatment advice you should expect to see and feel a greater laser tattoo removal satisfaction.